I made yellow curry with mixed vegetables! This is a fantastic, simple, vegan (yet hearty) dish. I got the recipe from
Veg Cooking
(a PETA website; click on link for
concise
instructions -- the following is rather elaborate because I have some personal suggestions). You will need:
1 cup vegetable stock
1 cup coconut milk
1/2 cup 1-inch potato cubes, boiled (around one medium potato)
1/2 cup 1-inch carrot cubes, boiled (one large carrot)
1/2 cup small broccoli florets
1/2 cup small cauliflower florets
1 Tbsp. minced ginger
1 tsp. sugar
1 tsp. crushed garlic
1/4 tsp. turmeric powder
2 tsp. curry powder
3 Tbsp. chili sauce
Salt, to taste

First, boil some water in a medium pot. Also, prepare some basmati rice according to instructions on the package if you want to eat this curry over rice. Peel the carrots and potatoes. By the time you're done with that, the water will probably be boiling, so put in the potatoes. Remove when the cubes are nearly done (not all the way cooked, because you will be putting this into the pot later with all the curry goodness and you don't wan't to overcook). Do the same for the carrots (I do this separately because I feel like potatoes and carrots have different cooking times). Cut up the broccoli and cauliflower. If you don't want to waste the stem of the broccoli, cut it up like you would carrots, and cook it with the carrots. Mince the ginger and garlic. Optional: some coarsely chopped onions.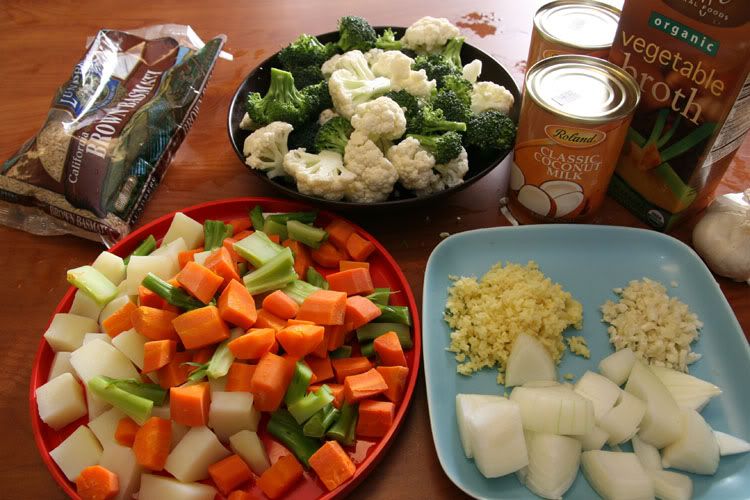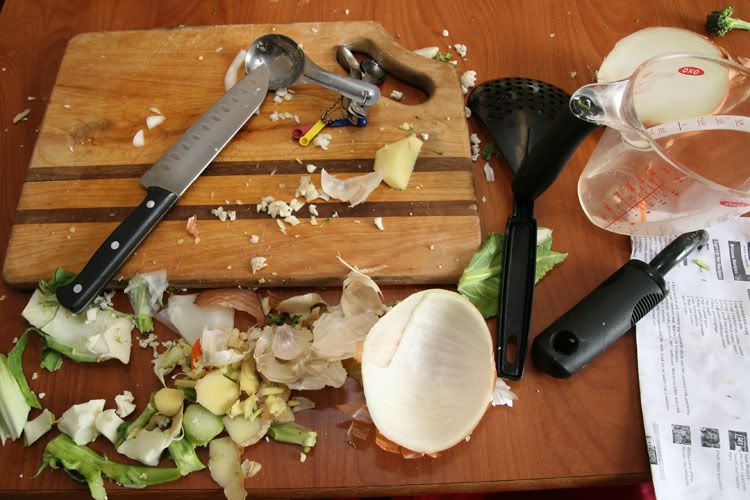 The mess...
In a medium pot, combine the vegetable stock and the coconut milk and bring to a boil over medium heat. Boil for 2 to 3 minutes.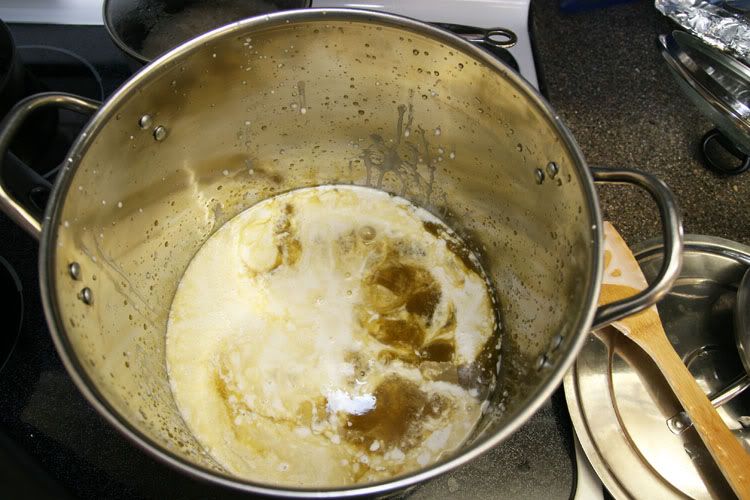 Colors not so appealing right now, but wait til you get to the spices.

As per the recipe: "Add the potatoes, carrots, broccoli, and cauliflower. Return to a boil and cook for an additional 2 minutes." I would personally add in the potatoes and carrots first, bring that to a boil, and then add the broccoli and cauliflower because those two cook a lot faster. But I think everything will overcook a bit anyway (especially because I let it simmer longer so it thickens a bit), so it probably doesn't matter too much in the end.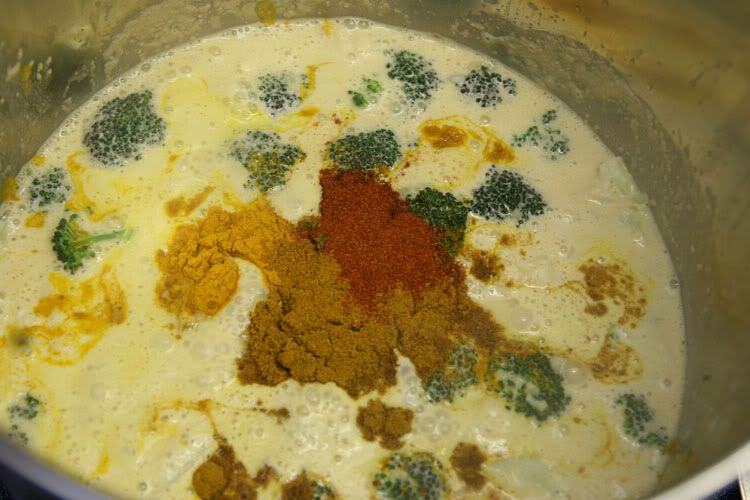 Add the remaining ingredients (SPICES!!!) and stir well. I never have chili sauce so I use 1/3 tsp Nigerian cayenne pepper instead (because that's what I have at dorm).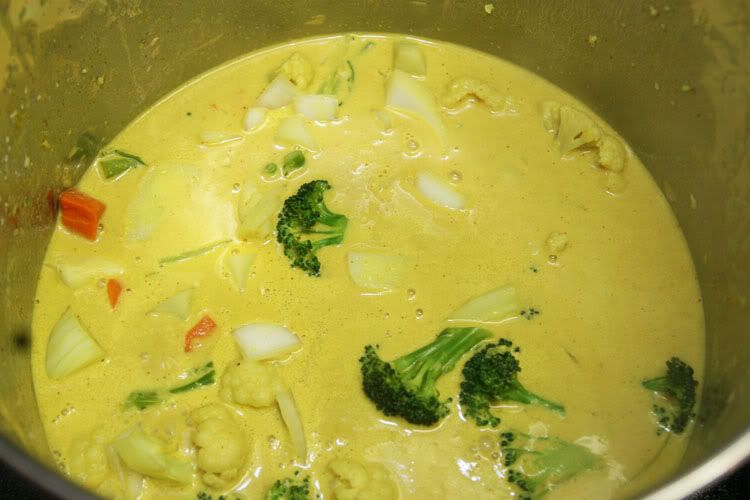 Cook for an additional 5 minutes, as per the recipe. I would simmer a bit longer though, so it would thicken a bit.
Serve hot with steamed rice.

Makes 4 servings! A bit spicy.